The lives of the saints are a good indirect method of defending the faith. I think most people are inspired by the courage and faith that the saints have. The Cure of Ars is my patron saint on the Internet. I us the screen name Cure of Ars when I post on forums. I know it has produced many conversations when people ask about the name.
Here is a
wax museum
that traces the life of John Vianney.
Here is some
general information
.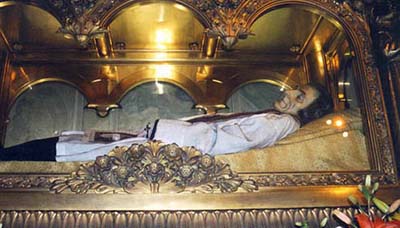 The Cure of Ars' body has been incorrupt since his death in 1859.